Sales Associate - Job Description
July 2023
We are a new fine jewelry, art and home goods boutique in Sonoma County seeking a part time sales associate ~4 days a week.  We are a small, tight knit team looking for someone who fits well into our positive, inspiring, and hard working environment.  This position pays an hourly rate plus commission of sales and is required on site in the store.  The ideal candidate will have 1-3 years of in-person retail experience, ideally in the jewelry industry, and be comfortable having one on one interactions with customers.  Management experience and knowledge of fine jewelry production is a huge plus.  This is primarily a sales position with room for future growth in directions including but not limited to management, fine jewelry production, wholesale buying, and/or marketing.  Please express interest or experience in any of these specific directions in your cover letter.  We are looking for the right person to join our team long term and grow along with our small business, and willing to build a position around the right person and their skills.
Requirements:
4 days a week / ~ 32 hours.  

Sales associate - base pay of $20-25/hr based on experience with fine jewelry sales, plus sales commission.

1-3 years Retail Experience.

Available Friday - Monday.

Brand and artist knowledge, ability to promote artists and brand to new clientele.

Comfortable intaking custom jewelry clients and communicating with the Erin Cuff Jewelry production studio.

Confidence in selling high end products.

Strong customer service and communication skills.

Proficient with Shopify, Mac, Excel, and Google Workspace.

Positive Mental Attitude, Works well with a team, Self starting, Highly Organized.

Confident in helping to create and implement systems.

Appreciation for the handmade.
Additional skills to mention:
Photoshop, Canva, CAD, Mailchimp and/or Asana proficiency 

Photography skills

Marketing skills

Management experience

Fine Jewelry Production

Fine Jewelry Sales

Graphic design 

Copywriting
Please send resume along with cover letter to Erin@shopcochineal.com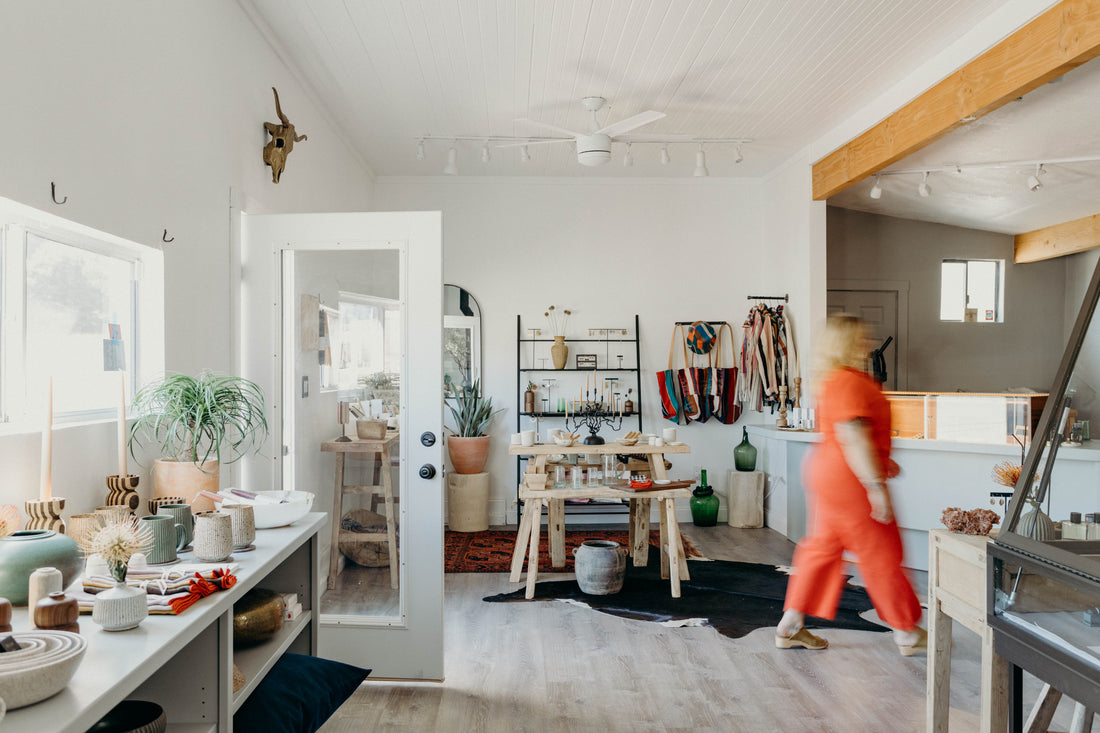 The Shop in freestone

Cochineal (Pronounced 'koh·​chi·​neel') is Sonoma County's newest destination for fine jewelry, art, home goods and gifts. A haven for the finely handcrafted, each artist and brand that the space represents is carefully curated by shop owner Erin Cuff, a goldsmith and artist in her own rite. Along with the collections of over a dozen other fine jewelry artists, Erin displays her full collection of solid gold and mixed metal jewelry right here in our cases, and specializes in unique custom bridal and antique diamonds. The mission of Cochineal is to create a space for fine art, jewelry and craft from artists who are both local and introduced from afar, and to create an inclusive and experiential space for those searching for the perfect piece of handmade art or jewelry to adorn them on life's journey. We are located at 142 Bohemian highway directly next door to the locally loved Wildflour Breads in Freestone.